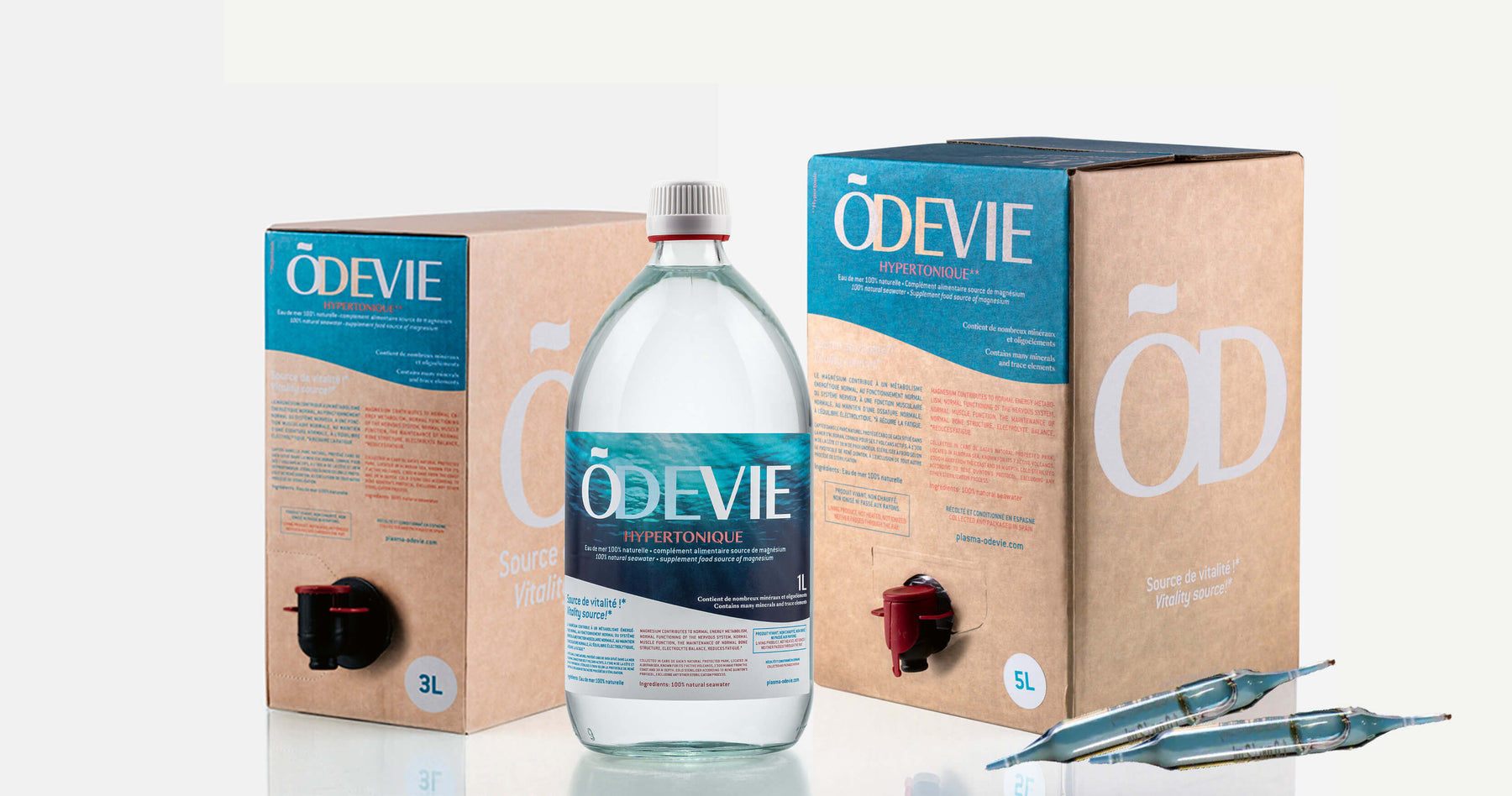 Marine plasma in liters or in bulbs?
Marine plasma in bulb
Bulb marine plasma is packaged in small individual doses, ready to use. Each bulb contains a precise amount of marine plasma, making it a convenient and easy-to-carry option.
🙂 Precise dosage: simplifying dosage and taking.
Easy to carry: bulbs are ready to use, convenient to take.
Hygiene: bulbs are individually sealed which guarantees the hygiene of the product.
😩 Price: higher
Not suitable for substantial cures (sport, convalescence, etc.)
Complex opening you have to be careful not to break the tip badly and break the glass or cut yourself.
Use
Bulbs marine plasma is often used:
hypertonic for small catches
in isotonic for those who do not want to prepare their own solution
for transport or for special care
Marine plasma in liters
Liter marine plasma, hypertonic or isotonic, is usually sold in larger quantities in bottles or vials. It is intended to be used gradually according to individual needs.
🙂 Economical 1 liter of Õdevie plasma = 100 bulbs of hypertonic or 450 isotonic bulbs
2 in 1: you have the hypertonic solution and can prepare your isotonic solution with the same product How? video
Intensive or long-term cure: these formats are ideal for long cures, families, athletes, fasting stays, etc.
😩 Use : in isotonic requires preparation (quick with a pre-dosed cup)
Less easy to transport but you can take smaller quantities for your trips or vacations. See derivative products


Use
Liter Marine Plasma is often used for:
large cures, families, sport, fasting or fitness centers
the preparation of lacto-fermented vegetables
the preparation of compresses, care masks (with clay for example)
Conclusion
The choice between marine plasma in bulbs and liters depends on individual preferences and specific needs.
The choice between marine plasma in bulbs and in liters depends on financial means.
The choice between marine plasma in bulbs and in liters depends on the need for versatility and ease of use.
Whatever the form chosen, marine plasma can be a natural source of minerals and trace elements beneficial to health, provided it is of origin and quality in accordance with René Quinton's protocol, drawn from the right place and used as recommended.